'Resolution Center' to offer online updates from UCC Synod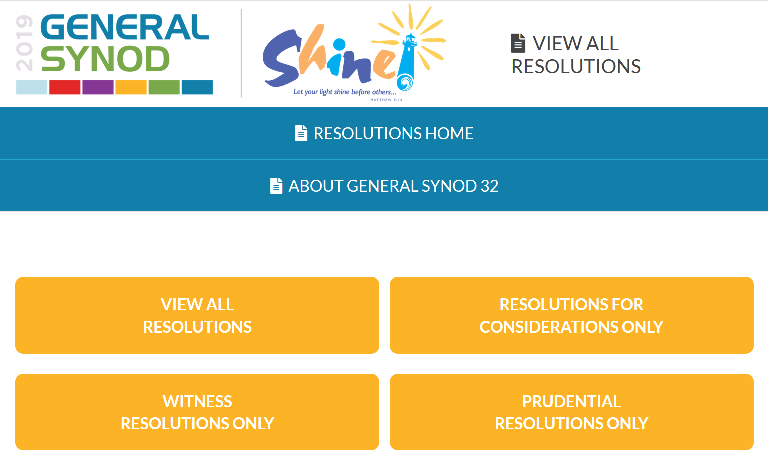 If you want to familiarize yourself with 2019 United Church of Christ General Synod resolutions, or follow them through the review and voting process June 21-25, a new online Resolution Center will help you do that. You can see all pending resolutions here. You will also be able to see them updated in real time by tapping "Resolutions" on a General Synod app, available soon for smart phones and tablets.
The Center will track resolutions through three stages: as originally submitted, as delegate committees amend them and recommend how the Synod should vote, and as they are finally amended and voted on the Synod floor at the Wisconsin Center in Milwaukee.
"I hope it lets delegates and others see easily what's new and changed, and makes information more accessible," said David Anderson, administrator of University Congregational United Church of Christ in Seattle. He staffs the Synod's Committee on Disposition and the on-site process in which committees of delegates review most resolutions.
A few resolutions go directly to plenary sessions without going to a committee first. For those, just the original version and the finally voted version will be posted. However, most resolutions are first reviewed by one of 15 delegate committees. As those committees finish their work on Sunday, June 23, Anderson and his team will collect the resulting texts, with any amendments marked. The Synod technology team hopes to have these posted to the Center by Sunday evening. Then final versions will be posted Monday, June 24, or Tuesday, June 25, after the Synod amends and acts on them in plenary.  
So far, the Resolution Center contains original versions of 23 resolutions as submitted over the winter by national bodies, conferences and local churches. These were reviewed in March by the Committee on Disposition and the United Church of Christ Board and assigned either to delegate committees or directly to a plenary session.
A few more are anticipated under rules that allow for late-arriving resolutions. These will be reviewed by the disposition committee and the Board June 19 and 20, and, if green-lighted for Synod, will then appear at the Resolution Center. Among them are resolutions from the UCC's Vermont and Pacific Northwest conferences related to U.S. congressional bills on a "Green New Deal," and one from a local church on another congressional measure, the Energy Innovation and Carbon Dividend Act of 2019. The disposition committee has already reviewed these and recommended – pending consent of the UCC Board June 20 – that they go to delegate committees, Anderson said.
---
Related News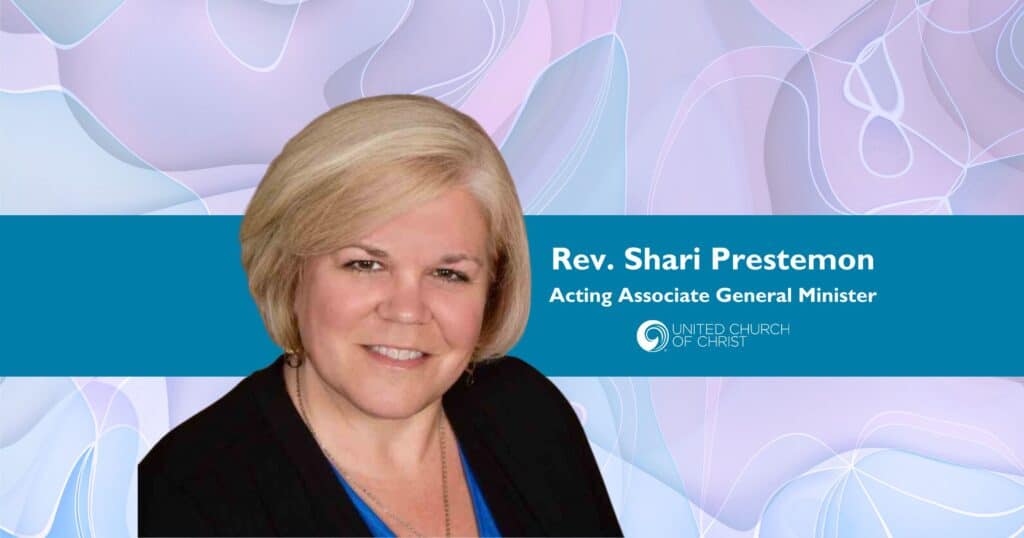 A new United Church of Christ national leader has been called. The UCC Board voted in a...
Read More