Chicago Theological Seminary leaders to join 50th anniversary of Selma march
Two leaders of Chicago Theological Seminary, one of the seminaries of the United Church of Christ, will take part in a commemorative march this weekend in Selma, Ala., to mark the 50th anniversary of the historic 1965 marches for voting rights.
The Rev. Alice Hunt and Rabbi Rachel Mikva are joining the march on Saturday, March 7, to reinforce the seminary's commitment to training leaders who "honor cultural and racial diversity while decisively combating division and domination in a society fractured by racism," the seminary said. Hunt is president of CTS, and Mikva serves as Rabbi Herman E. Schaalman associate professor of Jewish studies and director of the Center for Jewish, Christian and Islamic Studies.
"Our presence is important because, as was the case 50 years ago, black lives matter," Hunt said. "We live in a land that was stolen from brown bodies, in a society that was built on the backs of black bodies. Instead of focusing our actions on what was done wrong, we are looking to find what harm was done, and then take action to restore wholeness as a community."
In 1957, CTS became the first seminary in America to award the Rev. Martin Luther King, Jr. an honorary D.Div degree for his activism in the civil rights movement, and the school's support of the movement and its leaders continued to grow.
The three Selma marches began a year after the passage of the Civil Rights Act in 1964, but disparity and discrimination was still rampant in the South. Selma eventually became the center of the fight for voting rights as King and thousands of supporters marched from Selma to Montgomery. The event led to President Lyndon Johnson signing the Voting Rights Act of 1965.
"CTS was part of the original Selma march in many ways. CTS students—including alums the Rev. Jesse Jackson and Gary Massoni—left their classes against the expressed wishes of then President Howard Schomer, only to find President Schomer himself taking part in the march," Hunt said.
Schomer, the students, King, and several other march leaders also wore leis sent by prominent CTS alumnus Kahu Abraham Akaka, who served as pastor of Kawaiaha'o Church UCC in Hawai'i from 1957 to 1984. In Hawaiian culture, white leis are symbols of adornment and peace among warring tribes.
Next month, CTS will host a conference around the Selma voting rights march anniversary titled "Selma at 50: Still Marching." The two-day event will trace the legacy of civil rights activism to current activist movements in Chicago and around the country using workshops and discussions to create solutions that lead to direct action.
CTS is encouraging others from the wider UCC to reach out and join them at the march.
---
Related News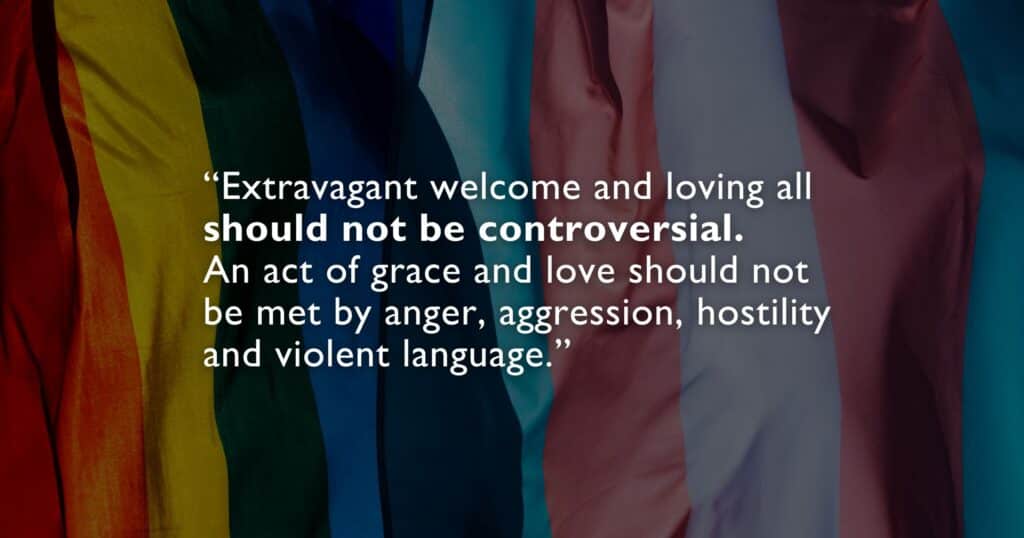 The United Church of Christ National Officers and the Conference Minister of the South Central...
Read More