4 Things You Can Do to Help the People of Aleppo
Aleppo, the largest city in Syria and the country's economic capital, is being torn apart by rebel fighters and the regime of President Bashar al-Assad, with scores of civilians caught in the crossfire.
There are reports of mass executions by pro-government forces, and of civilians trapped in buildings as Assad troops, backed by Russia, near takeover of the city.
Rupert Colville, a spokesman for the U.N. human rights office, recounted reports of at least 82 civilians killed, including 11 women and 13 children, according to USA Today.
Here are four things you can do to help the anguished people in Aleppo:
1. Get informed so you can advocate effectively. Learn about the crisis in Syria here.
2. Call the congressional phone numbers below and leave a voicemail to urge a resolution to the crisis and an end to the bloodshed. Let them know you want our government to do more than "condemn the violence." The UCC has consistently called for no U.S. military intervention and for robust negotiations.
White House (202) 456-1111
Speaker Ryan (202) 225-3031
Senate Majority Leader McConnell (606) 864-2026
Senate Minority Leader Schumer (202) 224-6542
3. Donate through the UCC to deliver medical assistance and food to families in Aleppo and other suffering Syrians. Enter "Help Aleppo" in the "I want my gift designated to" box.
4. Pray for the estimated 50,000 to 100,000 men, women, and children suffering right now and for a ceasefire to allow them to evacuate. Also remember in your prayers more than half of the Syrian population who have been displaced during the course of the Syrian war, which is approaching the end of its 6th year.
The United Church of Christ has long been advocating for an end to the conflict in Syria, and working for more than five years with Middle East partners (such as the Forum for Development, Culture, and Dialogue) inside Syria to assist those displaced by the civil war.
Recently, the church sent more than $27,000 to the FDCD to assist 400 families in Aleppo and northern Syria, to provide food, blankets, and medical assistance.
Read Aleppo – A statement from Global Ministries of the Christian Church (Disciples of Christ) and the United Church of Christ here.
---
Related News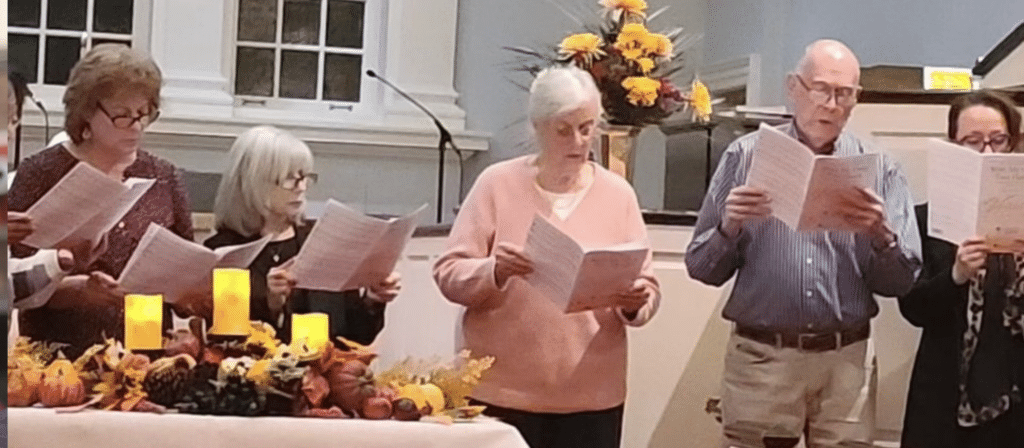 Many United Church of Christ congregations across the country participated in interfaith...
Read More