UCC issues $150,000 appeal for COVID resurgence relief efforts
The United Church of Christ is issuing a COVID-specific appeal with a goal of raising $150,000.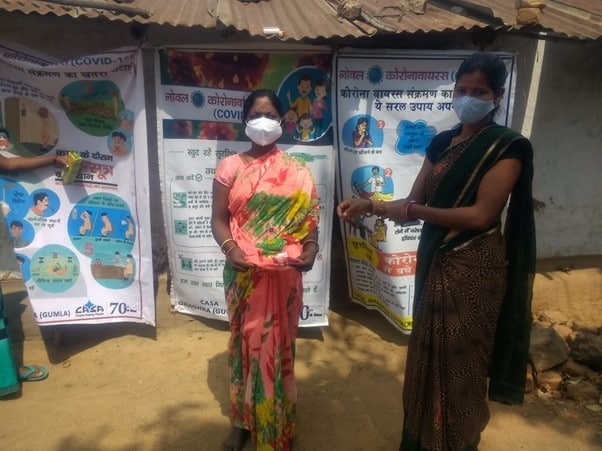 This appeal is being made in response to the growing COVID-19 crises facing many poorer countries and communities. Additionally, as the virus continues to spread there is anticipation of possible future spikes due to low vaccine access in these countries and communities.
Many in the United States are looking forward to reconnecting with family and friends and engaging in summertime activities as vaccination levels increase. In many other countries, known and new variant strains of the virus along with a lack of access to the vaccine have resulted in the virus resurfacing in new waves with devastating consequences.
With escalating infections, the lack of hospital space, care and personal protective equipment are once again a challenge in many places. Towns and countries are mandating lockdowns again, driving unemployment higher and resulting in people being unable to provide for themselves and their families.
Currently the focus is on Southern Asia, where India, Nepal and other countries in the region are experiencing high numbers of infections and death. In India, daily cases topped the 2020 peak of 98,000 in early April 2021 – and by the end of that month had quadrupled to over 400,000. A few weeks later, rapid transmission of the virus spiked in Nepal where test positivity rates reached 50 percent.
While in the United States there is increasing availability for anyone who wants to be vaccinated, that is far from true in most of the rest of the world. Already the UCC has responded to requests for support in Lebanon, India and among displaced Syrians; more requests for support are expected as the crisis worsens in places worldwide.
Through our work with partners and international organizations, we are providing food in places where food is scarce and expensive, hygiene kits and personal protective equipment, aid to reduce the spread of COVID-19 and curb the negative consequences of the COVID-19 crisis on people and communities who already are affected by displacement, impoverishment, and marginalization. Gifts to the COVID appeal will enable the UCC to be responsive to emerging needs as the world moves unevenly toward ending this pandemic.
How you can help
Pray for communities affected by COVID.
You may also make a gift by mailing a check made payable to the United Church of Christ, to 700 Prospect Ave., Cleveland, OH 44115. Please be sure to note "COVID Relief" on your check in the memo section, or in an attached letter.
---
Related News
Hundreds of thousands fled lava and ash when Mount Nyiragongo volcano erupted May 22 in the...
Read More