Wisconsin Conference contingent 'Listening & Witnessing' in Washington D.C.
53 members of the Wisconsin Conference United Church of Christ headed to Washington D.C. for four days of "Listening and Witnessing" this weekend. A bus trip on Thursday, Jan. 19, a day of listening Friday, interacting with interfaith partners, engaging in compassionate dialogue and prayer. Saturday, Jan. 21, the group joined the Women's March on Washington.
"It has been transformational already to be traveling with a large group of UCCers," said the Rev. Zayna Thompson, pastor at First Congregational UCC in Platteville, Wisc. "The Spirit is powerful among these folks."
Leading the Wisconsin contingent with Thompson, the Rev. Ashley Nolte, Pilgrim UCC, Grafton and Rev. Nick Hatch, First Congregational, Appleton.
Their goals; "Listen to one another and Still Speaking God, as we are called into the uncomfortable place of challenging our own assumptions and those of others."
Treat all people with abundant grace.
"We will be kind and celebrate the kindness in others. We will respect one another and ourselves."
Make safety a priority, "even as we are challenged to enter into uncomfortable spaces of deep listening and bold witnessing. We will remain peaceful, open-minded, and united as we use our voices to proclaim a word of radical love and justice."
"'Be the Church' together. Recognizing that it is only in our personal action that our communal action becomes meaningful, we will share what we learn and experience together with those at home, and work diligently to use our voices to bring dignity to all people. Unapologetically witness to the hope of our faith: the hope that one day this place we call home will realize the peace, love and justice God has always intended for it."
---
Related News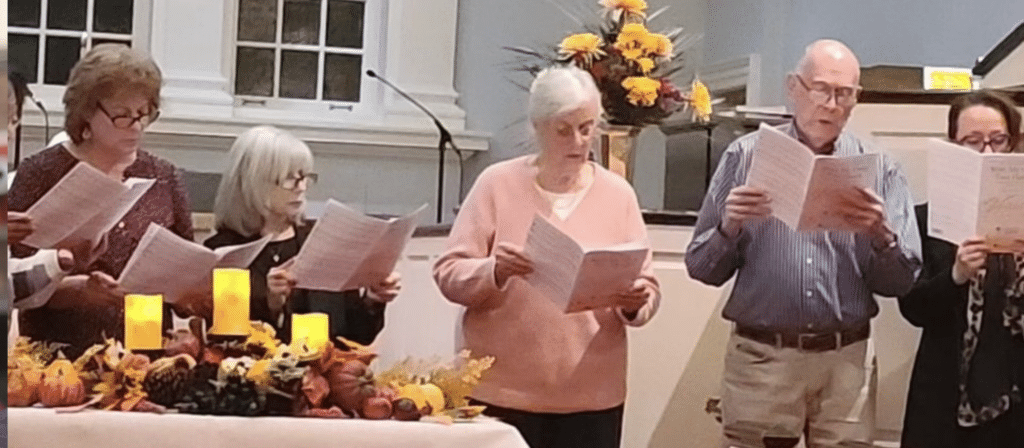 Many United Church of Christ congregations across the country participated in interfaith...
Read More