Volunteer Ministries
"Volunteers are leaders who connect the energy of the church with the needs of the world."

The Rev. Elena Larssen, Minister for Volunteer Engagement
Sign Up for Global Hope E-News updates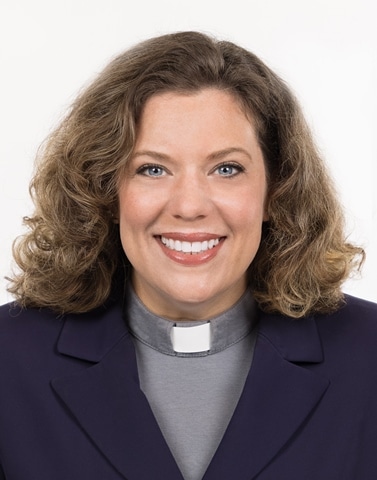 UCC Volunteer Engagement is part of the Global H.O.P.E. Team of UCC Wider Church Ministries. Groups and individuals can connect with U.S. host sites and access preparation and post-service commitment materials. Read Rev. Larssen's appointment story and the history of Volunteer Ministries.
Timely Notification: If you or your congregation want to respond to a current disaster contact Lesli Remaly, Minister for Disaster Response, at RemalyL@ucc.org and Rev. Larssen at LarssenE@ucc.org.
The UCC's historic Partners in Service program coordinates a volunteer, a non-profit site of service and the National Setting as a three-part engagement in service. The program increases the service capacity of the partner host organizations, provides leadership development and the opportunity for volunteers to use gifts and skills. Volunteers serve part or full time for periods of 1-12 months with a site host and participate in networking activities with other Partners in Service volunteers. Open for adults of all ages, including couples.
Authorized Ministers seeking non-parish externships due to COVID-19 should contact Rev. Larssen directly at larssene@ucc.org.
Current Partners in Service openings are listed at UCC Ministry Opportunities, with a link to apply.
UCC Disaster Response and Recovery collaborates with multi-denominational sites that help people rebuild their physical homes. Volunteering is an act of presence that demonstrates the commitment to walk beside people as they seek to rebuild their lives. Serve as a group or as an individual. Email Lesli Remaly, Minister for Disaster Recovery at Remalyl@ucc.org about current projects.
Summer Service Learning Fellowships for Young Adults is a leadership program for young adults aged 19 and above. It focuses on intersecting faith communities, service, and justice advocacy.

Young Adult Service Fellowships are academic year length leadership programs for young adults aged 21-35. Fellowships are sponsored by UCC congregations and Volunteer Ministries and provide unique opportunities gain pre-professional experience in humanitarian and social justice agencies. Housing, food, a stipend and health insurance are included. The congregation plays a special role as host and community to the Fellows.

Mission Trip Opportunities UCC Mission Trip Opportunities are short-term, intensive volunteer experiences for groups. Explore Disaster Recovery Mission Trips, Service Learning Mission Trips, and Justice Immersion Experiences. For additional recent information, click here for safety suggestions and Guidelines for Volunteering During COVID.
2022 webinars – now on-demand
Celebrating 100 Years with Back Bay Mission
Volunteer Ministries Celebrates National Volunteer Month
Preparing for Youth and Young Adult Summers
Recent Global H.O.P.E. Monthly E-News Issues are Indexed Here
"Why do I volunteer? That's what I was taught to do. I was taught to respect all people, regardless of their current status in life. Everyone is just as important as the person wearing the suit." – Gail McAfee, North Carolina