Really Religious
Rev. J. Bennett Guess
Maybe being a little more religious at Christmas could propel us to re-think what being "really religious" might just look like for real, all the time – not for others, but for us.
Barb, a good friend who also cuts my hair, often regales me with incidents involving her "really religious" clients during my visits at her salon. Without fail, her stories involve narrow-minded nitwits saying outrageous, hateful or hurtful things about other people, especially groups of people, under the guise of religious superiority. Sometimes it's a tale about how they've cheated the system or someone else.
Likewise, I can't count the number of times I have heard lesbian or gay people speak of family members who have shunned, even disowned, them. "They're just really religious," I hear way too often, as if that were some kind of honorable defense for despicable behavior.
Most often, the phrase "really religious" is reserved for people for whom we have little respect. To be tagged among the "really religious," you basically have to wear your religion on your sleeve and then proceed to alienate others because of it. That's why when a new acquaintance learns I am a minister, and then asks the pointed follow-up, "Does that mean you're really religious?" I've learned it's a set up. There is no quick, easy answer.
Christmas is a time when many of us feel a little more religious, and that need not be a bad thing. It's a season when acts of giving, worship, prayer and service are more commonplace. We embrace people we might not otherwise. We may even go to church, but even if we don't, we feel ourselves a bit closer to what's really precious in our lives and in God's realm–in other words, what is sacred, what is holy, what it means to be fully human.
Maybe being a little more religious at Christmas could propel us to re-think what being "really religious" might just look like for real, all the time–not for others, but for us.
In the Bible, the prophet Micah made it clear: God is not pleased with outlandish offerings of self-righteous piety. God does not want your sacrificial first-born child, or a gazillion rams, or a thousand rivers of oil. What God desires is simple, and much often harder to deliver: justice, kindness and humility.
Tonight, we remember Jesus' birth in Bethlehem, but we also remember that little baby eventually grew up to become a threat to the empire. He scolded religious leaders for emphasizing the wrong things, and he welcomed marginalized people widely viewed as unclean and untouchable. His mission? "To preach good news to the poor, to proclaim release to the captives and recovery of sight to the blind, to set free all who are oppressed, to proclaim the acceptable year of the Lord."
That's what being "really religious" looked like to Jesus, and perhaps it's the kind of Christianity to which we might aspire as being truly worthy of that "really religious" label, next time we choose to assign it.
Sparking Ministry Conversations
Who are the "really religious" people who have inspired you? What was "really religious" about Jesus that drew people to him?
About the Author
The Rev. J. Bennett Guess is executive minister of the United Church of Christ's Local Church Ministries.
---
Related News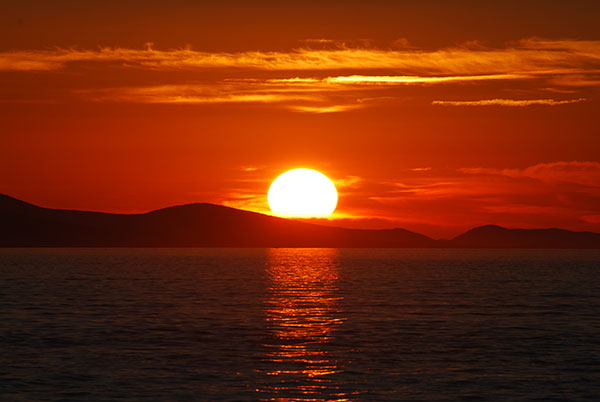 The sun is setting on Congregations Weekly, so this is the last issue you will be receiving from...
Read More