Drive Like a Girl
I was flipping through television channels when a commercial caught my attention.
I was flipping through television channels when a commercial caught my attention. The commercial was advertising a new, sleek sports car just coming into the market. Like most car commercials, it showed the car driving at warp speed along a coastal highway with the vast ocean in the background, implying that when you drive this car, its almost like flying. Sounds lovely.
Then the commercial ends showing a white man standing beside the car with the announcer saying, "Get a [car brand to rename nameless], because you don't want to drive like a girl."
I was shocked. When did it become normative to suggest that one of the worst things that you can be in life –– particularly if you are male –– is like a girl? I began thinking about all of the times I have heard this reference: 
You throw like a girl.
You scream like a girl.
You fight like a girl.
You're a mama's boy. 
 Then there is the antithesis:
Be a man!
Man up
I'll make a man out of you. 
Funny that we never say, "Be a woman!" or "Woman up." We never say, "You throw like a man," or "You scream like a man." Instead, we teach our young boys that perhaps the worst thing you can be is "like a girl," and we teach our young girls that there is something woefully inadequate and inferior about them. These messages are doing terrible damage to men and women alike … and they need to stop.
Jesus lived in an age more challenging than ours in many ways. Women were considered property. Men and women lived by strict codes of conduct that limited their interaction and ensured patriarchal power structures. Yet we have story after story of Jesus pushing against that reality, engaging in meaningful conversation with women, understanding the challenges of their lives and inviting them into co-ministry with him. He gave us a beautiful model of why we need one another –– together, we embody the wholeness of creation, and one without the other is inadequate to experience the richness of life as God created it. When we deny the maleness or the femaleness that exists within each of us, we deny one of God's greatest gifts.
As we close out the week together, pay attention to the ways you live from both the "masculine" and "feminine" parts of yourself.  You were created in God's image –– male and female –– and God said that was good.
Here is a final suggestion: Throw caution to the wind this weekend … and try driving like a girl.
Sparking Ministry Conversation
Are there roles in your church that are stereotypically filled by men, and others stereotypically filled by women? What can your congregation do to mix that up and honor the gifts of both men and women in your ministry and outreach?
About the Author
The Rev. Cameron Trimble is Executive Director of the
UCC's Center for Progressive Renewal
. Cameron is convinced that our future is in cultivating the highest quality of soul-filled ordained and lay leadership
---
Related News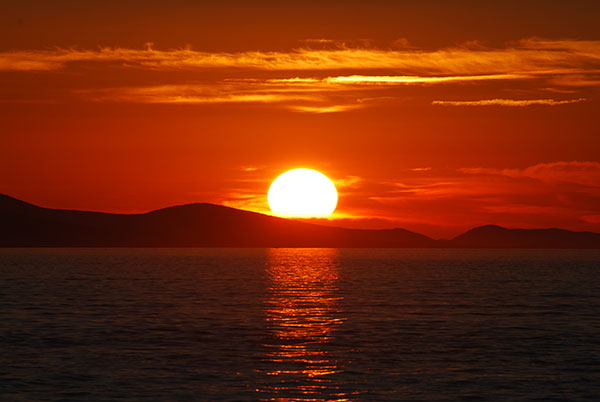 The sun is setting on Congregations Weekly, so this is the last issue you will be receiving from...
Read More