A Place to Belong
Recently, I spent a few days in a lovely Midwestern state park with a group of United Church of Christ and Presbyterian faith formation specialists.
Recently, I spent a few days in a lovely Midwestern state park with a group of United Church of Christ and Presbyterian faith formation specialists. As one of four speakers, I was tagged with talking about the role of the church community in positive, transformative faith formation. It is my belief that one of the ways faith communities form faith is through providing a place of belonging for those who enter their doors. In one of my sessions, I described several faith-based communities where I'd felt a sense of belonging and shared with the group the common characteristics of these communities that I thought facilitated this sense of belonging for me. I'd like to share these with you.
Proximity to other members of the group: In each of these communities, the members of the group spent time with each other. With one group, the proximity came through sharing everyday life together, and with another group it meant getting together several times a year for intense encounters over several days. In another workshop on community I led at this retreat, a participant asked me how one builds community with people who only attend church once a month or less. I answered that I didn't think it was possible, especially if Sunday morning worship attendance is the only aspect of church life in which these people participate. People need to spend time together in order for a sense of belonging to develop.
Shared experiences are a must: These can happen in committee or ministry team meetings. They can happen while sharing a meal together (making sure that at times each table or group is a mix of people who may not know each other well). Or they can be unique experiences that become part of the lore and history of your church –– travel, mission trips, outings to interesting places in your community or state, or fun activities held in your church building. But the key is being intentional about using these experiences to build relationships and create belonging.
Shared Stories: Faith Formation guru John Westerhoff describes the church as "a story formed community." Telling our stories and making space to hear the stories of others is really the only way we get to know people, and knowing others and being known leads to a sense of belonging for all of us. Space needs to be made in our churches for everyone to tell her story in a way that is comfortable and affirming and respectful.
Consultant Peter Block in his book Community: The Structure of Belonging says, "To belong is to know, even in the middle of the night, that I am among friends." My prayer is that the church becomes a place where everyone who walks through the door knows he is among friends.
Sparking Ministry Conversations
How does your church provide opportunities for your regular attenders and members to spend time together? What kinds of shared experiences does your church have on a regular basis and how do you include newer people to your church in these experiences? Where and how do the people of your faith community tell their stories? How can your church become more intentional about creating times, places, and space for people to share their stories?
About the Author
The Rev. Dr. Ivy Beckwith is the Faith Formation Team Leader for the United Church of Christ. Ivy and her team want to hear your stories about the transformative ideas your church has implemented in the area of faith formation. She can be reached at
beckwithi@ucc.org
or at 216-736-3875.
---
Related News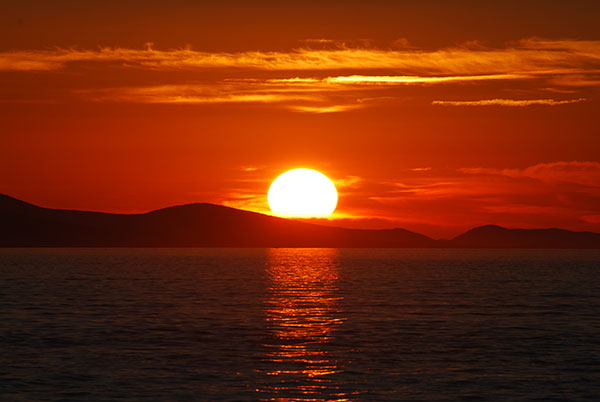 The sun is setting on Congregations Weekly, so this is the last issue you will be receiving from...
Read More