Shadow Rock UCC offers sanctuary to Guatemalan immigrant
A routine traffic stop changed the life of Misael Perez (Eleazar Misael Perez Cabrera). A native of Guatemala who built a life for himself as a roofer in the Phoenix area, Perez–facing deportation after police pulled him over–has now been taken into sanctuary at Shadow Rock United Church of Christ.
"We're just responding to a neighbor's need," said Shadow Rock pastor, the Rev. Ken Heintzelman. "A law firm took on Misael's case and asked us, because of our history, to do this and stand with him. He's been living in the area nine years, the past six years working for the same employer who is holding his job for him. He's a good citizen, contributing in every way in this community."
On Monday, Nov. 17, Perez and his legal team from the law firm Hernandez Global went to the U.S. Immigration and Customs Enforcement (ICE) office in Phoenix to submit an application for a "Stay of Removal" to nullify the orders for deportation. The office refused to change the orders, and Perez was taken into sanctuary at Shadow Rock until his legal status with ICE is resolved.
"The congregation of Shadow Rock United Church of Christ will stand between Misael and the system which would rip him away from his life, job, church, and community," said Heintzelman. "We offer him sanctuary, which is consistent with our congregation's core values of inclusion, justice, and spirituality. We believe that the church is called to be the pioneering and prophetic voice in our society."
As a single man, "Miseal knew that coming to the United States was a BIG risk, but was motivated to seek a better life for himself and his family," said Arlene Dominguez, co-chair of Shadow Rock's sanctuary quick response team. "He's been supporting his elderly parents who are no longer able to work. As the oldest of eight children, he is very proud that he has been able to pay for three of his siblings to attend school, as there is no free education in Guatemala."
"His presence here is the best way to lift up his family out of the conditions and the poverty in Guatemala," said Heintzelman. "But he's got an extra struggle on his hands, the obstacles in his path are very unjust. [When it comes to deportation], a single man is very vulnerable. He doesn't have the pretty picture of a wife and family. But he's a human being. His dignity should be preserved."
The Sanctuary Movement, a coalition of faith partners and immigrant communities that protects and stands with immigrants facing deportation, has been reactivated due to the failure of the U.S. Congress and the Obama administration to act on comprehensive immigration reform.
Perez is the second immigrant taken into sanctuary by Shadow Rock UCC this year. In June, the congregation assisted Marco Tulio, who was granted an order of supervision for one year, allowing him to stay in the United States with his family.
The UCC currently has 11 congregations and the Southwest Conference supporting the Sanctuary Movement.
"We are proud to be part of this growing movement," said the Rev. Geoffrey Black, UCC general minister and president. "We support those congregations in the United Church of Christ who have discerned that now is the time to lift our moral voice in a more prophetic form, so that our decision makers might understand the dire situation of family separation that our undocumented brothers and sisters face on a daily basis. We continue to pray that President Obama might be on the right side of history in developing a deferred action program that creates relief from deportation for as many people as possible.
Obama has promised to announce changes to the immigration enforcement system, perhaps as soon as this week, that could offer legal protection to as many as 5 million undocumented immigrants.
"We do not know, nor can we help every deserving and suffering person that lives under the threat of deportation and devastation, but we do know Misael and his story," Heintzelman said. "We join our voice with many others that call upon President Obama to use all constitutional executive means, and Congress to act. Our voice is a voice of faith and justice. We welcome the day when comprehensive immigration reform is characterized by justice for all, instead of suffering for the many."
---
Related News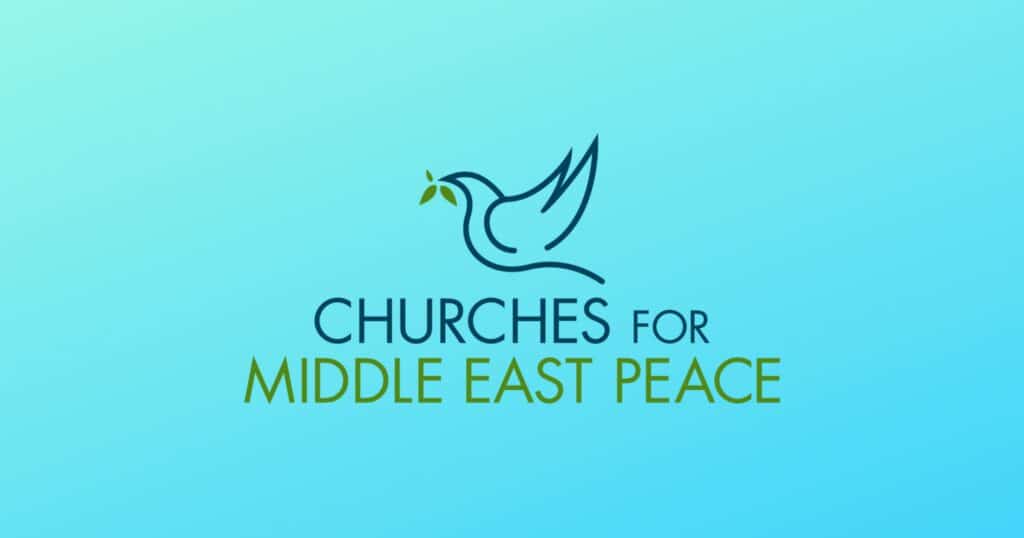 The following statement was issued Dec. 2 by Churches for Middle East Peace (CMEP), of which...
Read More