General Synod elects new moderators, UCC Board members
As General Synod 33 came to a close, delegates elected Robert Sandman and the Rev. A. Rushan Sinnaduray as moderator and assistant moderator of the next Synod, to be held in Indianapolis in 2023.
Sandman, a retired professor of business and economics, is a lay member of Lakeview UCC in Maineville, Ohio. Sinnaduray, who was born and raised in Sri Lanka, now serves as the founding and lead pastor of The Oasis UCC in Jefferson City, Mo., after also serving churches in New Hampshire and Connecticut. More information on their backgrounds is available here.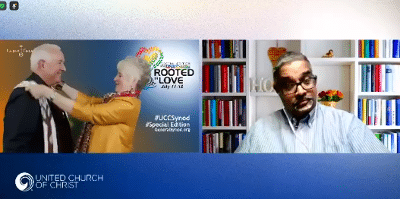 The Synod also elected these new at-large members to the UCC Board of Directors:
Joyce Bathke, a retired chief operating officer for the St. Louis Regional Chapter of the American Red Cross and a member of Faith UCC, Wentzville, Mo.
Rev. Jasmine Coleman Quinerly, Houston Association minister in the South Central Conference and minister of missions at Pilgrim Congregational UCC, Houston.
Tom Croner, a lay member of Trinity UCC, Berlin, Pa., who describes himself as the "seventh-generation caretaker" of a family farm that dates to 1780.
Courtney Dobbins, an under-30 nominee who is a candidate for a doctoral degree in pharmacy at the University of Colorado's Anschutz Medical Campus and who grew up at the UCC in Longmont, Colo.
Mark Dutell, a retired human resources executive who belongs to Kirk of Bonnie Brae, Denver.
Richard (Dick) Hom, moderator of Pacific Islander & Asian American Ministries of the UCC and a member of Chinese Congregational Church, San Francisco.
Tracy Keene, director of theater and facilities operations at Harvard's Loeb Drama Center and a member of Old South Church, Boston.
Kristie Nardini, an under-30 member of South Church, Andover, Mass., and a professional at an animal hospital.
Rev. Lawrence T. Richardson, lead minister at Linden Hills UCC, Minneapolis, a media trainer for Auburn Seminary and an executive clergy coach for Convergence US.
Rev. Bethany Ruhl, manager of spiritual wellness at Saint Luke's Crittenton Children's Center, and a member of Southwood UCC, Raytown, Mo.
Daniel Su'a, an under-30 member who is employed by the Third District Court of Utah as a judicial assistant and is a member of the UCC's Council for Youth and Young Adult Ministries.
Elizabth (Beth) Walker, a retired lawyer who belongs to Old First Reformed UCC, Philadelphia.
Carenina Williams, a member of Peoples Congregational UCC, Washington, D.C., who currently serves as a principal of Sundance Bay and who has more than 18 years of real estate and investment and finance experience.
Further details about the new moderators and board members are available in the Nominating Committee's report to General Synod.
The Synod also elected five new members to the General Synod Nominating Committee.
At a hearing the day before, Jean Avison, outgoing chair of the Nominating Committee, reviewed the process by which her committee recruited and considered nominees this year. She explained the requirements for demographic diversity on the UCC board, but said the Nominating Committee had also sought persons with skills in financial management, development, and group dynamics and community building. Avison noted that she had twice served as chair of the committee. Both times she had felt that the spirit was at work, and that the process "was out of my hands, and all of our hands. It just happened, this time, too."
Sara Fitzgerald, General Synod Newsroom volunteer, is a member of Rock Spring Congregational UCC in Arlington, Va.
---
Related News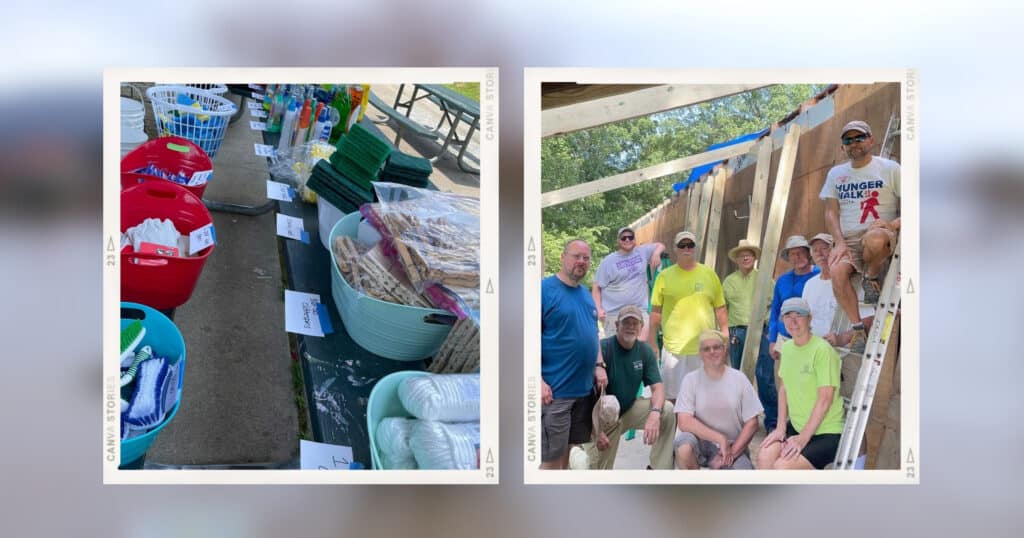 The United Church of Christ's Disaster Ministries unit is extending a helping hand to...
Read More