Baptismal Promises
A year ago in June, I became a parent for the first time — a godparent.
Rev. Holly MillerShank
A year ago in June, I became a parent for the first time — a godparent.
The invitation for my husband and I to serve as godparents to our friend's child, the beautiful Kamryn Elsa Rose, was both humbling and delightful. Having no adopted or biological children of our own, and being devoid heretofore of any other godchildren, we went into full liturgical frenzy. Out came the book of worship, the baptismal shells, and the white paraments. To say we were excited was an understatement.
When I served as the pastor of a local UCC church, I would require godparent counseling, the same as I would require premarital counseling or baptismal counseling. Together with the parents and godparents, we would look at the UCC Book of Worship and discuss the promises being made and how each participant would strive to fulfill their part of the covenant.
Baptism and Communion stand alone as the two sacraments of our faith. In our UCC Constitution we preserve the administration of these holy tasks to clergy. However, it is the whole church, parents, godparents, blessed children and adults, who are called to enflesh and live out these sacred promises. 
God calls all of us, regardless of life circumstances, and it is the duty of the church (including godparents) to nurture the discernment of those baptismal promises, thus creating and recreating a culture of call for the church, now and into the future.
In the United Church of Christ Statement of Faith, we testify that we experience God as active and God's call as life-giving and life-shaping:
"You call the worlds into being," we affirm.  And later we add:
"You call us into your church
to accept the cost and joy of discipleship,
to be your servants in the service of others,
to proclaim the Gospel to all the world
and resist the powers of evil,
to share in Christ's baptism and eat at his table,
to join him in his passion and victory."
Godparents, parents, grandparents, pastors, Christian educators, church members, anyone of us who is a child of God, publically promises at each baptism to "love, support and care for the ones about to be baptized as they live and grow in Christ" (UCC Book of Worship). May I be so bold to say that the church depends on us fulfilling this promise. 
Sparking Ministry Conversation 
When is the last time you had a conversation about faith with your godchild (yes, even your godchildren who are now in their 40s)? Whose is responsible for building a culture of call in the church? How is that being accomplished where you live and worship? 
About the Author
The Rev. Holly MillerShank is the Minister and Team Leader for Ministerial Excellence Support and Authorization. As a baptismal gift to her goddaughter, she created a set of 18 cards to be opened each year on the baptism anniversary, each with a theme, scripture, reflection and prayer.
---
Related News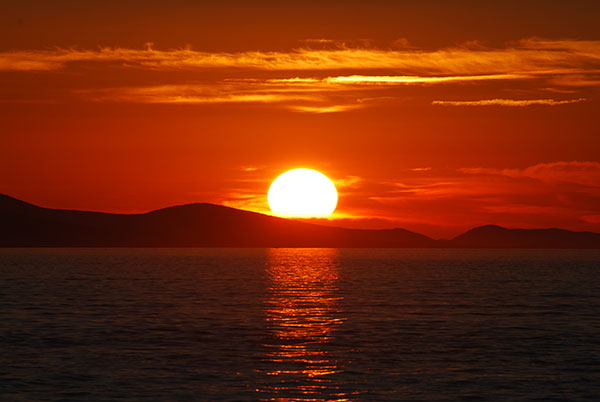 The sun is setting on Congregations Weekly, so this is the last issue you will be receiving from...
Read More