When Numbers Get Messy
I'm not a "numbers" person by nature. 
I'm not a "numbers" person by nature. It takes a lot of energy for me to engage in statistical analysis, and it almost always involves taking my stats textbooks from the bookshelf and pouring over step-by-step instructions on performing certain statistical tests.
In many ways, though, numbers seem easy –– they are fixed, tangible things, right? It's not difficult to count the number of people who attend worship or how many dollars are in the offering plate each week.
At the beginning of every year, congregations across the UCC collectively groan as the reminders start pouring in about Yearbook reporting. Churches are asked to provide numbers such as total membership, average weekly worship attendance, child and adult baptisms, confirmations, confessions of faith, transfers in and out, deaths, faith formation program participants, total income and operating expenses, pledges and offerings, capital payments … need I go on?
These numbers are not always easy to obtain, and each of these categories comes with its own set of definitions. In the grand scheme of things, however, they are relatively "easy" numbers.
But what do you do when you are asked to report the total number of people in the past year who perceived that their lives were impacted by your church in a meaningful way? How would you know the ways that another individual perceives something? What is meant by "impact" –– are we talking small impact or large impact? What counts toward impact? Parents who come into your building each day to drop off their children at the daycare in your church, or community members served by your food and clothing bank, or the couple who was married in your church last summer? Moreover, what is meant by "meaningful"? How do we even measure that?!
This is precisely what we are asking churches to report this year through a new category called "Community Engagement." The UCC office piloted this category during last year's church reporting cycle; and the one question that was asked repeatedly during the pilot was, "How does our church even begin to come up with a real number for this?"
While we have now created a set of guidelines/definitions for this category (and for another new category called "Total Church Participants"), many congregations will still have questions about particular situations unique to their ministry contexts and outreach efforts. My response to those questions will be the same each time: "It depends on whether you think that was a meaningful interaction which impacted those particular people."
This is enough to make any statistician fold in the towel. Numbers aren't supposed to be subjective! How could these numbers mean anything if it's up to each individual church to decide what counts?
The fact of the matter is that these numbers do mean something, even if some congregations can only provide approximate guesses. They mean a great deal to churches themselves because this number can reflect their impact beyond the walls of the building. For some congregations, the mere act of contemplating community engagement is a fruitful process for mission planning, as well as a visible signal that a decrease in more tangible numbers (like membership or worship attendance) does not mean a decrease in the vitality and mission of the church.
Yes, these numbers are much messier than what has been required in the past; but they may be the ones that matter most.
Access instructions and other resources for UCC church data reporting online, and contact your Conference or Association with any questions.
Read some reasons why reporting your church's data is important.  
Sparking Ministry Conversations
What efforts and activities would you include in your church's "community engagement" figure? What are some other ways to measure your church's impact in the world?
About the Author
The Rev. Dr. Kristina Lizardy-Hajbi is director of the United Church of Christ's Center for Analytics, Research and Data (CARD). The Yearbook data collection season isn't really her favorite time of year, but she manages to cope by watching reality TV and shoveling snow.
---
Related News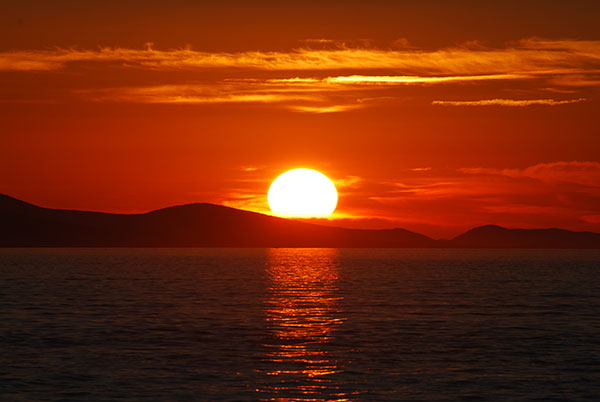 The sun is setting on Congregations Weekly, so this is the last issue you will be receiving from...
Read More