Resurrection Work
Social psychologist Brené Brown writes about the Rising Strong process as one where we walk into our stories and own them and rumble with them.
Social psychologist Brené Brown writes about the Rising Strong process as one where we walk into our stories and own them and rumble with them.  Then, we get to choose how they end.  To me, the process seems just right for our churches and where many of us are, now, in the work we are trying to do for the sake of the gospel.
First, what she calls the Reckoning: we walk into the messiness and reality of our stories.  We start making up in our heads what Brown calls the SFD, or, shitty first draft, a term borrowed from Anne Lamott.  What are the stories we are telling ourselves about our church?  Maybe: If I get the worship service just right, then more people will join, and the young families will be interested.  If we advertise well, then the children will choose church over soccer.  Or we place blame: It was THAT pastor's fault we're declining, or THAT member who caused a split.  Or we go internal: the church is a reflection of my ministry, and both are failing.
Next, the Rumble: where we step in and own our story.  We challenge the SFD and notice where we're blaming, escaping into shame, or stepping out of responsibility.  We take a real and highly compassionate look at ourselves and our reality.  Even our mistakes, we hold with compassion, because we did the best we could with what we know.  We look at our community and context, and the facts of where we are now, with compassion.  Can we upkeep this building any longer?  How much energy do our lay leaders have, really?  What's the expected impact of this program?  We rumble with the reality, with deep compassion.
Finally, the Revolution, or where we go from here.  How do we take the story that we've now looked at with grace and intention in conversation with our communities and write a new ending for our church?  What's the bold decision we're willing to make so that the endings of our stories are beginnings of something more?  God knows a new thing is coming— a new way of being, a new way of church, a new way of loving our neighbor as ourselves… one beyond the personal, and into the public, the political, the possibilities before us.  God invites us, over and over, to be transformed in the renewing of the mind, for what is to come.
It's clear to me that the work Brené Brown does in Rising Strong is resurrection work.  She helps chart a path that can be a tool for being a resurrection people.  And we know that one who knows the Way, intimately, has gone before us, showing that more love and more life even after death is possible.  Let us live into our resurrection stories!
Sparking Ministry Conversations
What story does your church need to RUMBLE with?  What's the story your tell yourselves about how it's happening?
Does the SFD above match the context of American Christianity today? What can you learn when you engage with compassion?  How does your immediate community play into your story?
Where's the possibility? What's the ending you want to write for yourself?
About the Author
The Rev. Chris Davies is the point person for congregational assessment, support, and advancement at the national offices of the UCC. She loves church deeply, and wants to help vision how we can transform the world, for the sake of the Gospel.
---
Related News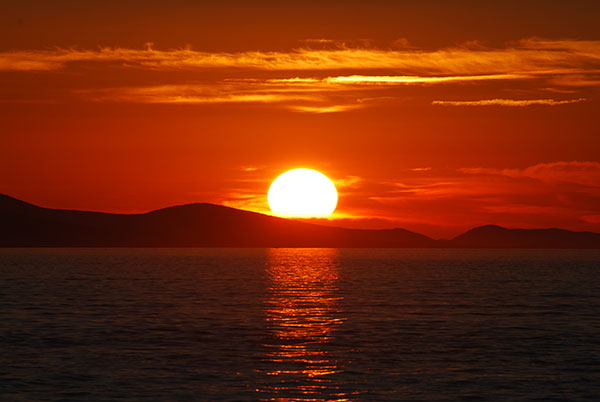 The sun is setting on Congregations Weekly, so this is the last issue you will be receiving from...
Read More