Nothing New Under the Sun
After worship, a tween spent an hour with an octogenarian showing her how to set up her own Facebook account.
In the past week, these things happened:
After worship, a tween spent an hour with an octogenarian showing her how to set up her own Facebook account.
… And a little child shall lead them (Isaiah 11:6).

A pastor was able to make the most of his continuing education funds by reserving lodging through Airbnb for an upcoming conference in a nearby state.
Whatever town or village you enter, find out who in it is worthy, and stay there until you leave (Matthew 10:11).

A retired neighbor stopped by to see my husband in order to learn about affordable transportation options (since my spouse owns a limousine company). In this conversation, he downloaded Uber to her phone and taught her how to request a ride.
Give instruction to the wise, and they will become wiser still; teach the righteous and they will gain in learning (Proverbs 9:9).

In the midst of a worship service, a congregation was able to submit questions and responses to the sermon via Twitter, thus simultaneously enriching learning and creating conversations that lasted long after the pastor finished preaching.
… Their voice goes out through all the earth, and their words to the end of the world (Psalm 19:4).

Using Zoom, a gathering was held by church leaders around the country in order to plan a future missions initiative.
For where two or three are gathered in my name, I am there among them (Matthew 18:20).

It turns out that new technology is actually pretty old school. The world has changed since biblical times, but our calling remains the same.
What has been is what will be, and what has been done is what will be done; there is nothing new under the sun (Ecclesiastes 1:9).

Sparking Ministry Conversations
How do you utilize new technologies for ministry? What might be holding you back from experimenting with new technologies?
About the Author
The Rev. Dr. Kristina Lizardy-Hajbi is director of the United Church of Christ's Center for Analytics, Research and Data (CARD). She delights in utilizing new technologies for all things personal and professional.
---
Related News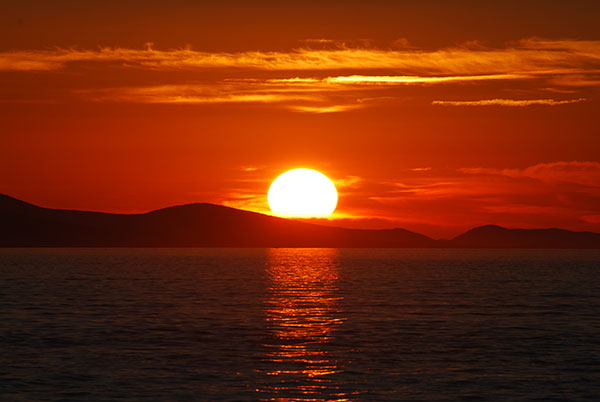 The sun is setting on Congregations Weekly, so this is the last issue you will be receiving from...
Read More