Love Isn't Always Nice
Yes. From what I've seen and experienced, we are too focused on being nice to each other, and not focused enough on loving each other and the world
Yes. From what I've seen and experienced, we are too focused on being nice to each other, and not focused enough on loving each other and the world.  Being nice does not equal being loving. Being nice does not equal being Christ-like.   But Christians love being nice.
And here's the thing, many Christians have confused the two, and at the expense of their congregations.  We avoid the conflict in the name of being nice, and are not then able to love abundantly in the fullness of our human communities.  We want to be nice, so we don't call each other into loving growth.  Christ, however, did not shy away from being loving, and sometimes at the deep expense of being nice.
When we are nice, we hold the feelings of people above their potential growth.  Maybe we keep doing the same program year after year, even though it no longer serves the purpose it was made to serve, because the people running it love it.
When we are loving, we think about how we can help not only the volunteers grow, but the church.  We think together about why we do what we do, and if we are doing it to the best of our collective mission.  We commit to learning through the pain of letting go, and grieve together while we change.
When we are nice we let the same leaders lead year after year, decade after decade, with no contingency plans.  (We don't want to offend them or take away their passion!)
When we are loving we encourage and celebrate what has been, and step down to make room for what could be.  We create systems that enable and empower leaders from all ages and welcome their difference in leadership so that we all may grow.
When we are nice, we let the subtle demeaning comments of "those people" and "that race" and "they who voted for that one," slide on by.  We may even join in and nod along so someone doesn't feel isolated.
When we are loving we call attention to the humanity of the other-ed. We hold the complications of each one of us having something to learn.  We let go of a binary of absolute right and wrong. We choose to do our own work, and grow.
A loving Christ challenged "they way we've always done it" and pushed into creativity. A loving Christ had something to learn about his own growth through a a Syrophoenician woman trying to heal her daughter (Matt 15:21-28).
The story of Christ is not a nice story. But it is one of loving growth, for himself, the community, and the world.
Sparking Ministry Conversations
When was the last time you can remember choosing niceness over loving growth?  What about your church?
When was the last time the board looked honestly at the always-present conflict?
What are some baby steps you can take together to lift the veil on polite nice-ness and lean into a loving covenant of growth?
About the Author
The Rev. Chris Davies is the point person for congregational assessment, support, and advancement at the national offices of the UCC. She loves church deeply, and wants to help vision how we can transform the world, for the sake of the Gospel.
---
Related News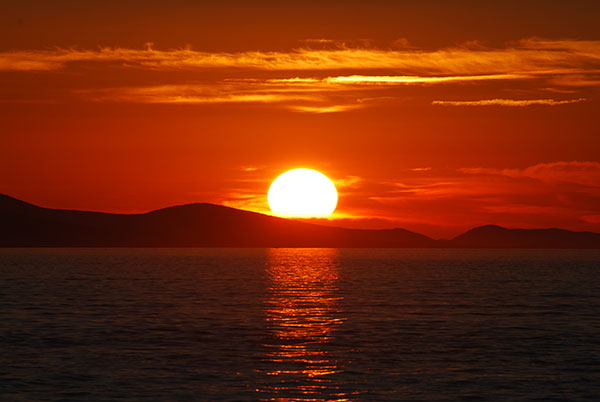 The sun is setting on Congregations Weekly, so this is the last issue you will be receiving from...
Read More