Letting Go and Picking Up
In a profession in which so little is ever "done," I confess to finding a small pleasure in at least one task a week that I could finish.
For me, it was the Sunday bulletin. My mom was a church secretary and during my childhood, she often let me fold the bulletin for church. I can only imagine how crooked the seams must have been, how "loose" the folds were. Yet she knew how much I loved helping her work, and she let me.
When I grew older and began to serve a church as pastor, I once again picked up the practice of folding the bulletins. The memory of doing it with my mom was one reason, but truthfully, a set of crisply folded bulletins was one tangible task of ministry that I could point to every week and say, "Complete!" In a profession in which so little is ever "done," I confess to finding a small pleasure in at least one task a week that I could finish.
I knew then this was not the best use of my time as minister. But it seemed easier to just do it on my own schedule rather than ask for help or simply leave the bulletins out to be folded by anyone who might stop by. And maybe it was easier – for me – to do it than to work with others. But even as I folded the bulletins each week, I couldn't help but hold a nagging thought: Who missed out on getting to serve the church in this way because I was too stubborn to give away such a simple task? What other ministries am I holding onto too tightly? 
My colleague, the Rev. Caela Simmons Wood, pastor at First Congregational UCC in Manhattan, KS, wrote to me last week, "I just told my pastoral relations committee that I begin every single week by going through my to-do list and deciding what I can give away and how it is so much harder to give stuff away than just do it myself." (Bulletins are sometimes on her list, too.) She spoke confessionally, recognizing that sometimes in her ministry, she takes on work that is not hers. I can still relate to that. Maybe you can, too.
For what sort of ministry do we need authorized clergy who are accountable to the wider church? Alternatively, what sort of ministry can we all claim by virtue of our baptism? For nearly three years, the Habakkuk Group has been exploring these issues as we re-visioned the UCC's Manual on Ministry (MOM). Ultimately, we deeply reaffirmed of the ministry of all believers, remembering that all of us are called to serve the church and the world in different ways to the glory of God. We also affirmed the variety of ministries to which individuals are called to serve as ordained ministers, bringing the ministry of Word and Sacrament not only to traditional setting such as congregations or hospitals, but to a variety of other settings in order to bless the world in Christ's name and on behalf of the United Church of Christ.
The updated draft MOM materials, reflecting feedback from a denominational gathering two months ago of conference staff, Committee on Ministry chairs, and other church leaders, will be posted online soon at http://www.ucc.org/ministers_manual. It will include updates to the drafted MOM, a discussion guide to explore proposed ideas still in discernment, and more. Additionally, the Ministerial Excellence, Support and Authorization (MESA) ministry team will host four regional gatherings to explore these materials in depth. These gatherings are open to anyone in the UCC More information about those events can be found here. If this is something that interests you, we'd love to hear from you!  
Sparking Ministry Conversations
How are you called to share your gifts in service of the world? What work do you need to let go of or give to others, so that you (and they) can more faithfully serve God? 
About the Author
Elizabeth Dilley serves as Minister for Ministers in Local Churches on the MESA ministry team in the national offices of the United Church of Christ.
---
Related News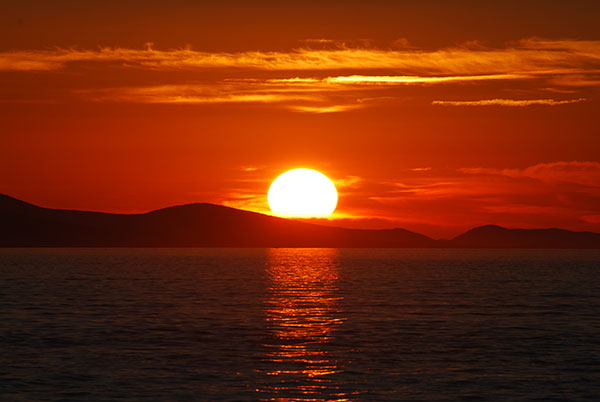 The sun is setting on Congregations Weekly, so this is the last issue you will be receiving from...
Read More