It's Time
Two posters hang in my office side by side.
Two posters hang in my office side by side. One reads: "But we've always done it this way!" and the other, "We are living in the world of constant change."
Well, isn't that the truth!
We're in a tense spot — (a time of opportunity) — and we're asking: HOW are we going to move from THIS WAY to THAT WAY!? Church leaders and experts point to a Good Friday time — where we know that things will die and church will resurrect again … and yet, in the meantime … Here we are, trying to figure out how to be relational, using the tools of structures which have served many of us and our families well …
Until now. 
Where confirmation is an exit strategy.
And young adults are more oft in yoga studios and concert venues and bar spaces and protest lines.
And "tithing" is a word that most people don't know.
And serving on a committee is a hard (yet sacred) part-time job, … but designed for the schedule of a retiree.
And leadership is undervalued, but comfort in programs (regardless of their impact) carries on.
But.
Beloveds, we know a thing or two about death … and Good Friday.  And Holy Saturday. And then waiting for what is to come.
We have seen it played out in our faith for generations.  
We have seen it enacted in the lives of those we love.
We've lived into what we have thought we could not survive.  
And with all that … here we are. The structures that have served us well have served their purpose. And it's time.
Time to lean into the stillness of Lent. Time to sit in the awareness that some things we know and love must die. Time to live into the awareness that change is coming, and it will not be easy. Time to lean into the discomfort of what it means to serve Jesus Christ.
Sparking Ministry Conversations 
What is the constant change in the world in which we live? Where is the flexibility?
What do I have to give up to do the work of the Gospel?  
What am I willing to do to contribute to the coming of the kin-dom of God in this age?
About the Author
The Rev. Chris Davies is the point person for congregational assessment, support, and advancement at the national offices of the UCC. She loves church deeply, and wants to help vision how we can transform the world, for the sake of the Gospel.
---
Related News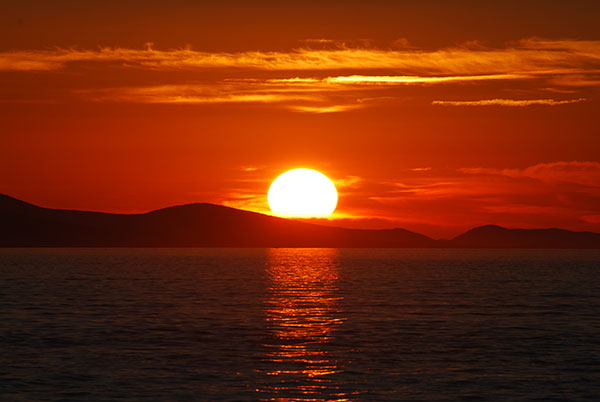 The sun is setting on Congregations Weekly, so this is the last issue you will be receiving from...
Read More