I Am Enough
I wish someone could just tell me what to do for the rest of my life, and then hire me for that, and then pay me well.
I need to vent:
I wish someone could just tell me what to do for the rest of my life, and then hire me for that, and then pay me well.
I feel like I'm always hustling, that I struggle to make time for me, that I'm currently at a totally disgusting weight and can't stand myself, I can't afford to do anything, and I wouldn't have time to do it anyway.
And I don't care if Tina Fey had a shit job at 23 or Morgan Freeman didn't get his first acting gig till 40 something.
I want to look forward to living. I currently exist. And barely. It doesn't seem okay.
A friend posted the message above on Facebook about a week ago and I haven't been able to get it out of my mind. For me this is one of the most honest, vulnerable, and real posts I've seen in ages. It speaks to me. I suspect that it speaks to many others as well. I hope it speaks to the church. Does the church feel like it's struggling to make it, like money limits ministry, like committees are time-consuming but not fruitful?
I don't know the answer, but I do have two thoughts:
One of the most powerful parts of the recent UCC Clergy Women's Leadership Event, keynoted by the three most recent Antoinette Brown awardees, was the affirmation "I am enough." That's a hard one to say and believe for ourselves. For those in the room, we could say it for others –– "You are enough!" –– and mean it, but it was much more difficult to claim sufficiency for ourselves.
Secondly, the church often (if unintentionally) demands more and more of already full lives. Come to worship, help with the fellowship hour, sign up for the adult fellowship and on and on, when really –– with the chaos of this world –– what we really need is a place to land for a few minutes and feel safe, just as we are, and to know that God cares. Recently in the Vital Signs and Statistics Blog, Rev. Joseph Hedden wrote a piece entitled "Does your congregation have decision fatigue?" that speaks to the added burden that the church can be for people who are already so taxed by life.
So to my dear friend: YOU are enough. I have no idea how Tina Fey and Morgan Freeman pulled off their careers, or how to lose 20 pounds, or what vocation will bring you lasting satisfaction. I don't even know if the church, facing its own crisis of identity, can be the place to figure all of this stuff out. But I do know that you are enough, that I am enough, and that God loves us all no matter what.
Sparking Ministry Conversations
How does your congregation create safe space for people to bring their authentic selves? Are their ways in your congregation could do less but with more passion and excellence? When is the last time you told yourself "I am enough"? 
About the Author
The Rev. Holly MillerShank MillerShank is the Minister and Team Leader of the Ministerial Excellence Support and Authorization Ministry Team and a member of St. Paul's United Church of Christ in Schaefferstown, Pa.
---
Related News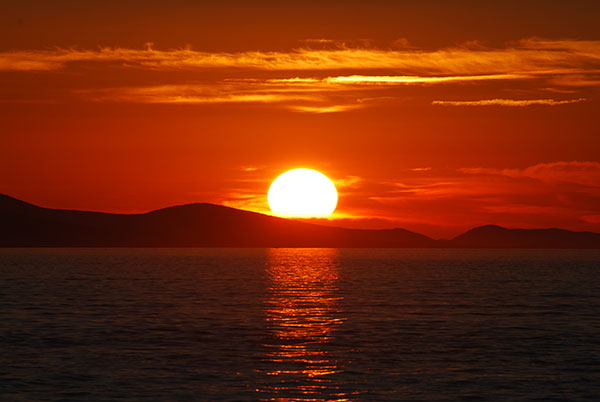 The sun is setting on Congregations Weekly, so this is the last issue you will be receiving from...
Read More