For the Love of Children
When I was about ten years old, my best friend (who happened to be my "neighbor" in a very rural area—she only lived five miles away!) and I decided to form a "Save the Earth" club.
When I was about ten years old, my best friend (who happened to be my "neighbor" in a very rural area—she only lived five miles away!) and I decided to form a "Save the Earth" club. We held meetings (for our younger siblings who were our only members) and even created a newsletter with magazine clippings of wildlife and tips for recycling. Living in the foothills of the Rocky Mountains and spending our days tending to farm animals, we felt very passionately about doing everything we could to protect our environment, not only for ourselves but for all of humanity. I don't think our club made any difference in the grand scheme of things, but I am grateful that we were given the freedom to stand up for what we cared about. 
Throughout history, there have been children much more passionate and courageous who were given the freedom to speak out against injustices they faced. As part of the Children's Crusade of the civil rights movement, more than 3,000 young people left their schools and marched on Birmingham on May 2, 1963. Fire hoses and attack dogs were turned on these children, which made the world pay attention to the movement. As a result of the children's actions, the city of Birmingham negotiated a truce with Martin Luther King, Jr. and this became a turning point in the civil rights struggle. Young people were also arrested for marching, engaging in lunch counter sit-ins, and picketing. Essentially, the children of Birmingham changed the civil rights movement. 
The Occupy Movement witnessed the full participation of babies, children, and pre-teens who carried signs, protested, and marched alongside parents and other relatives. Most recently, both the Women's March and the March for Science empowered children and youth to make their voices heard once again. 
Sometimes in the church, we have a tendency to minimize the contributions of children and youth, relegating them to spaces we adults think are most appropriate (and safe) for them. I think it's much better to give children the freedom to decide for themselves where, when, and how they want to participate in our congregations and in the public sphere. It's every parent's worst nightmare to see their child hurt or abused—doused with water from fire hoses, harassed by dogs, or even jailed. But we know not where God's Spirit blows; and the youngest among us are just as called by God to live boldly, make their voices heard, and stand up to injustice. They are passionate, creative people—just like you and me. 
I often hear people say that "children are the future of the church" (or the world). Nope. They're the church and the world here and now. They are shaping the church and the world today, and how much freedom we adults give them to do this will make all the difference. Perhaps we don't give children enough self-determination precisely because of our own anxieties about how the church and the world might change as a result. What if the children and youth in your congregation wanted to write letters to their political leaders, stand on the front lines of a march or protest, or even be on the church council? How would you know if they had such passions or desires in the first place?
The church is called to nurture children and young people in the way of Jesus; and if we are really doing this, it may actually transform the church and the world. Our little "Save the Earth" club didn't become a nationwide movement, but someone else's ideas or actions just might make the world pay attention. 
Sparking Ministry Conversations
How are children empowered in your congregation to be change agents both in the church and in the world here and now? What are the gifts, passions, and talents of the youngest among you? What are your fears as adults in letting children claim their full agency and holy calling?
Attribution: "LicensetoDiscriminate Protest" by Ted Eytan / Wikimedia Commons / CC-BY-SA-2.0
About the Author
The Rev. Dr. Kristina Lizardy-Hajbi is director of the United Church of Christ's Center for Analytics, Research and Data (CARD). Kristina and other ministers-researchers blog about questions of importance for the UCC and beyond at
http://carducc.wordpress.com
.
---
Related News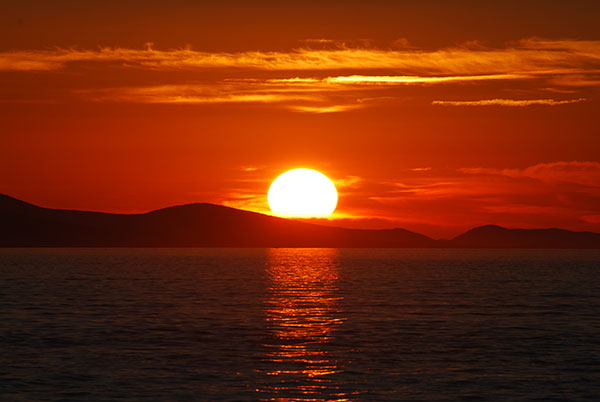 The sun is setting on Congregations Weekly, so this is the last issue you will be receiving from...
Read More