Dropping the 'School' from Sunday School
"Let's Ditch Sunday School" is the title of a talk I've given in various places and in webinars over the last couple of years.
"Let's Ditch Sunday School" is the title of a talk I've given in various places and in webinars over the last couple of years. The provocative title may garner interest, but it is not exactly how I feel about Sunday school. For some, churches "ditching" it might be exactly what is needed, but for others, re-invigorating Sunday school might involve taking the "school" out of Sunday mornings and replacing it with non-formal and informal education and faith formation practices.
A recent blog post by the Rev. David R. Henson, an episcopal priest, called for our churches to bring Sunday school back to its social justice roots. For those of you not up on your Sunday school history: Sunday school was founded in the 18th century by British newspaperman Robert Raikes as a means of teaching poor children forced to work in the factories of the Industrial Revolution to read. The book he used to teach them to read was the Bible. Henson suggests that since many school systems have been cutting arts programs, perhaps Sunday school could be the place where children both with and without the personal means to be involved in the arts privately could be exposed to music, painting, drama, and movement. And he suggests that this practice might be an act of social justice in the same vein as the work of Robert Raikes. He writes:
Many of our churches have musicians and artists in the pews, in the choir loft, and even on the fringes of participation who have the very gifts and passions that could revitalize Sunday School through justice and the arts. Though some churches have shied away from it, the church has rich history as a bastion for the arts and for beauty, understanding that existing amid beauty and art is as much a human right as education and just as important for human flourishing.
So are any churches providing the children of their surrounding community with access to the arts? I'm sure some do and I've found one in the United Church of Christ in Canton. Ohio. For six years, Trinity United Church of Christ has run an afterschool program called Kidz BEAT, where local school children are involved in choir, hand bells, culinary arts, drama, movement and other arts based learning. While they don't do this program on Sunday mornings, I'm sure that any one observing Kidz BEAT would find ways to transfer what they do to the Sunday school hour. Interested parties are invited to come and observe Kidz BEAT on Wednesday, March 9, 2016, and participate in a discussion of how such a program might work in their own ministry settings. One can find out more about this event here: http://events.uccpages.org/kidzbeat.html
So perhaps your church doesn't need to ditch Sunday school to do a better job of spiritually forming the children and families in your community. Maybe you just need to think about changing the focus.
Sparking Ministry Conversations
What are some other justice-based practices that might become a part of your church's Sunday school? How does your church celebrate the arts as a spiritual formation practice?
About the Author
The Rev. Dr. Ivy Beckwith is the Faith Formation Team Leader for the United Church of Christ. Ivy and her team want to hear your stories about the transformative ideas your church has implemented in the area of faith formation. She can be reached at
beckwithi@ucc.org
or at 216-736-3875.
---
Related News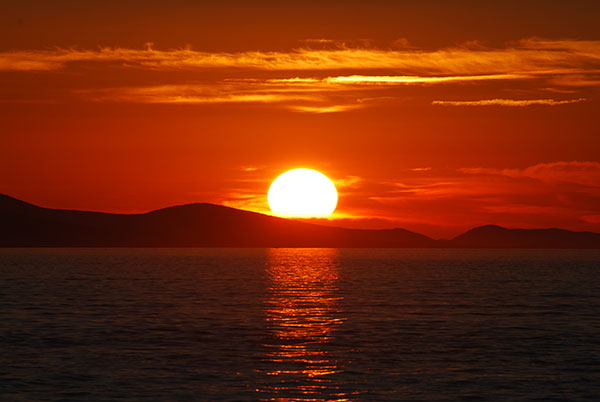 The sun is setting on Congregations Weekly, so this is the last issue you will be receiving from...
Read More