Congregations Make the Big Church
Our confirmands are getting ready.
Our confirmands are getting ready. By that I mean those at my local church and throughout the church. We're all anticipating Pentecost, even as we move through these days of Lenten reflection –– in-reach and outreach.
So, last week, church leaders at my home congregation of Faith UCC in Richmond Heights, Ohio, met with confirmands to share and engage in a dazzling array of covenantal and congregational spirit. Our amazing pastor framed this particular lesson on the structure of the local church, our own Faith UCC, AND what the pastor calls "the BIG" church of the world out there beyond the local: gesturing to national church, global church, and the Christian church universal. We connected with the church globally from the portal of the church kitchen over "reverse tacos" –– er, that is, corn chips and fritos sprinkled atop (one) lettuce leaf of those under 15, and the rest us with plates of lettuce indulging in one frito or dorito atop our fixings (calories, sigh).
From there, we looked at everything: mission and community activism, including ecumenical and interfaith life; how to change the world by tweet; food waste and hunger in the United States and in Cleveland; a fifth Sunday meal Faith UCC partners in serving ecumenically; budget; OCWM; Christmas Fund; OGHS; Strengthen the Church; Neighbors in Need; Islamophobia; justice-making; human rights and refugees; embracing a multi-ethnic and intercultural life; conference disaster coordinators; environmental advocacy; and the meaning of covenant. The church universal. Time for cobbler!
Now back in the office, getting ready for the CHHSM annual meeting, I'm thinking about the "big church" even more: about covenant that connects the health and human service mission of the church, and the hundreds of community programs and agencies with UCC roots –– including those with services for acute health care, persons with developmental disabilities; children, youth and families; and the aging.
Big church is so big that lists always fail. Have I even mentioned colleges and universities? We're a school related church.
In it all, relationship seems to be the key. It all takes time and tending. Margaret Miles, the church history and film/culture studies scholar, says that THIS is what the religious enterprise is all about. Relationship! Here, from Seeing and Believing: Religion and Values in the Movies, she speaks of the enterprise of religion writ large as "an articulation of a sense of relatedness …"
"… among individuals, within families, communities, and societies, and with the natural world. Religions also provide a picture of the greater whole in which all living beings are related. Understandings of relatedness underlie religious beliefs, narratives, and institutions."
May this season of Lent deepen our relatedness across all boundaries and intersections, generations, spaces and places!
Sparking Ministry Conversations
Where are there opportunities to deepen or creatively imagine connections to build a more just, sustainable, and loving world, in spiritual community and communion, together?
About the AuthorKimberly Whitney, Ph.D.
is Minister for Covenantal Relations for the United Church of Christ national setting.
---
Related News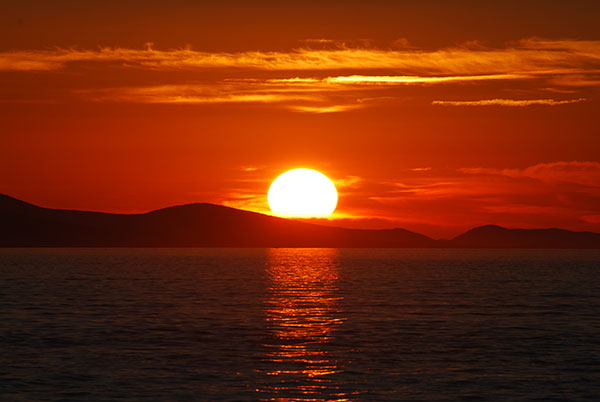 The sun is setting on Congregations Weekly, so this is the last issue you will be receiving from...
Read More