Cliff's Notes
Well, I'm back. A little later than promised, but hey, as they say – good things come to those who wait, and it's my hope that this will be a good thing. Thanks for your patience.
First, some history, which may be helpful to those who are new to this blog. Actually, this blog does not have a lengthy history. I began writing in December 2004 in conjunction with the God is Still Speaking ad campaign. I offered some reflection (with some help from the "Old Hermit's Almanac" by Ed Hays) on the thousands of emails we had been receiving in response to the "Bouncer" TV commercial. It was my first foray into blog culture and, I have to admit, a bit daunting… but it turned out to be a lot of fun. Well, the response to the blog was more than I could have ever expected, and I promised to continue after the first of the year. But 2005 brought its own set of challenges – personal (some heart issues that have given me a deeper appreciation for the simple act of breathing)… existential (while taking some deep breaths I began to ponder again the meaning and purpose of my life)… vocational (a realization that I needed to refocus my life's direction and follow my deep gladness)… spiritual (okay God, I'm listening, where are you taking me?)… artistic (well, what do you know… my creative muse challenging me to crank up the imagination a few notches). Yeah, it's been an eventful few months.
Along with this introspection and soul searching, another interesting development was taking place. Several controversial issues surfaced in the United Church of Christ, including Sponge Bob Squarepants' rejection by the Christian right and tongue-in-cheek welcome into the UCC, the second run of the "Bouncer" commercial, ABC's acceptance of a religious commercial by Focus on the Family after rejecting out ad. And, interestingly, every time a major religious event happened, there was a significant surge at ucc.org – at my blog site, which (I confess with a red face) was by then ancient history, and yet apparently a source of information for folks seeking insight and commentary. And here we were watching these spikes of interest and having nothing new to offer. It's as if people were knocking on our door (getting past the bouncers?) and we weren't answering. Truth is, things here at PIC (that's our acronym for Proclamation, Identity and Communication and the playground in which I hang out) have been pretty busy (but that's another story). Well, the knocking has become so loud and insistent that we can't ignore it any longer. We have to take time to acknowledging the banging on our "e" door… no more velvet ropes.
And that's how this blog has come back into being. I'm humbled both by the positive response to my original effort, and the thousands of folks who have wend their way through the electronic maze to seek out my blog… months after the last entry was entered. So, welcome back… or welcome for the first time, and know that I undertake this adventure with even greater humility. This time around, however, it's not to be a solo effort. Other thoughtful bloggers are joining me on a regular basis (I'll have a scheduled Wednesday blog and other occasional entries). We'll each pursue ideas and issues from our own perspective. Me? Don't be surprised if I offer thoughts artistic, spiritual, vocational, existential, and yes, even personal. I see this journal as a journey and invite you to come along, offer your comments, and hopefully discover connections with significant issues impacting your life.
As always, in order to make any communal venture successful, there are some guidelines to help keep things from catapulting into chaos. In this case they're quite simple, really. Go ahead, knock on the door and come on in. The "e" door is unlocked, and family, friends and visitors are always welcome. Partake of the hospitality offered – gobble up the ideas, have a refreshing drink of thoughtfulness, thumb through the family album with all its posed and impromptu gatherings, listen to the stories that emerge out of our common hopes and dreams, and feel free to offer something of your story. All we ask is a little civility – the willingness to accept differing viewpoints from all our guests, and a little restrain in your choice of language when you're feeling particularly impassioned. That's it.
And yes, the play on Cliff's Notes is obvious… my name is Cliff. I've always preferred to be on a first name basis. I almost never use the Rev. in front of my name. Not that I'm hiding it, mind you. But that's another story.
Peace, Cliff
A note about the art:
If a picture is worth a thousand words, then the art of Robyn Norsdtrom is a colorful bouquet of stories. I first met Robyn a few years ago when I gathered a group of folks to create giant puppets. We ended up constructing thirty, 12 foot tall puppets, each manipulated by a single individual inside. Robyn not only helped in the creation of these huge characters, but was instrumental in their overall design, particularly their indigenous faces. Robyn is a graduate of the Cleveland Institute of Art with a BFA in illustration and is a designer/illustrator with the Pilgrim Press/United Church Press.
---
Related News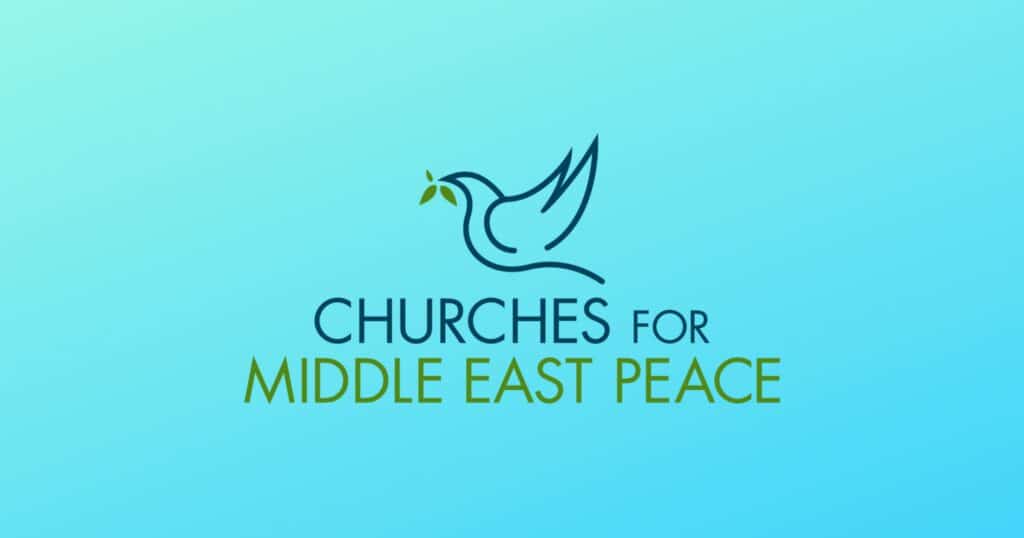 The following statement was issued Dec. 2 by Churches for Middle East Peace (CMEP), of which...
Read More